---
Meet some of the inspiring faces that go above and beyond each and every day, in all corners of the hospital
---
The Cardiac Anaesthesiologist
Dr. Claude Laflamme
For nearly two decades, Dr. Claude Laflamme has helped care for patients as a cardiac anaesthesiologist at Sunnybrook. During most of that time, he was also a patient: for years, he lived with chronic renal disease.
By 2012, however, his disease had progressed to the point that he needed a kidney transplant. "I was told to start looking for a living donor," recalls Dr. Laflamme. "Otherwise, I would have to go on dialysis."
Fortunately, he was able find a living donor in time – his sister, France, donated her kidney to him in 2014. "I was determined to take care of my new kidney and treat it with respect," he says.
As part of his commitment to a healthy lifestyle, Dr. Laflamme began cycling up to five times a week. He became so dedicated to the sport that, last summer, he joined the Canadian team for three cycling events at the 2017 World Transplant Games in Málaga, Spain.
"It was inspiring to see all of these incredibly fit people – people you would never know had transplants by looking at them – leading such healthy and active lives," he says.
Dr. Laflamme returned from Spain with the goal of encouraging other transplant recipients to get involved in competitive sports.
"I'm now helping to create a community of transplant recipients and teams where we can talk about goal setting, motivation and coaching," says Dr. Laflamme.
"I haven't felt this good in 20 years. Post-transplant, I'm healthier now than I've ever been."
– Sybil Millar
Photography by Kevin Van Paassen
---
The Fertility Specialist
Dr. Marjorie Dixon
"Look at this little one – all that hair!" Scrolling enthusiastically on her phone, Dr. Marjorie Dixon shows photo after photo of herself holding babies. In most of them, she's laughing or making a face at the baby, with both doctor and infant looking equally delighted.
What the images don't capture are all of the joyous parents taking the photos who have returned to see Dr. Dixon, sometimes after years of struggling with fertility issues.
"Helping families weather the journey is an honour and a privilege," says Dr. Dixon, a fertility specialist at Sunnybrook who also founded and runs a private fertility clinic. "I see people from every community, whether they're single, married, or gay. They've often had a long road to hope and they're all here for one purpose."
She admits it's not always a happy ending. "Some patients just can't get pregnant. Regardless of the outcome, my role is to make sure the experience is manageable and to humanize the process."
Medical students and residents at Sunnybrook also see Dr. Dixon in action, giving her high ratings for her mentoring role. She smiles, reflecting on her own gynaecology internship in the 1990s at the hospital, where she earned the nickname Gyne Spice for her habit of singing in the OR.
In her office, amid the pictures of babies, her own family photos stand out poignantly.
"I have two sons and a daughter, and I've had IVF [in vitro fertilization] three times," says Dr. Dixon. "Each and every day is a miracle."
– Marie Sanderson
Photography by Doug Nicholson
---
The Radiation Therapist
Ruby Bola
Opportunity has knocked loud and fast for Ruby Bola. As a radiation therapist at one of North America's leading cancer centres, Ruby is on the front line, making improvements to enhance the patient experience and quality of care.
"I like to think outside of the box," she says, "or, in my case, outside of the bunker."
At every opportunity, Ruby takes initiative and encourages her colleagues to incorporate inquiry into daily practice and become thoughtful, innovative learners. "It's one way we can fill in the gaps that need to be addressed and meet the growing needs of our patients."
She has been with Sunnybrook's Odette Cancer Centre (OCC) for three years and was awarded the Practice-Based Research and Innovation Fellowship last fall. Supporting practice-based inquiry through fellowships is one way Sunnybrook is contributing to innovation and a culture of continuous quality improvement.
Ruby's research team provided the basis for the development of a new tool called the Individualized Treatment Care Plan Summary. The radiation treatment information patient summary (rTIPS) provides brain metastases patients in the stereotactic radiosurgery program with an individualized, comprehensive outline of next steps and what to expect following their treatment. rTIPS is the only automated, interprofessionally developed treatment summary routinely being disseminated, not only at OCC but also to stereotactic radiosurgery (SRS) patients in Ontario.
Ruby has not only excelled in her clinical role but is also demonstrating that the breadth of a radiation therapist's role extends beyond the bunker, the shielded room that houses the radiation therapy treatment machine. She is part of the Patient Experience Committee, Site Group Peer Review, and is a U of T interprofessional education facilitator. She also sits on various committees at the provincial and national levels.
"Radiation therapy has many facets," notes Ruby. "It's more than simply treating the patient and managing side effects. The radiation therapist has an opportunity to make a direct impact on someone's life."
– Sally Fur
Photography by Doug Nicholson
---
The Registered Nurse
Samia Elmi
Growing up in Ottawa, Samia Elmi was well immersed in Canadian culture.
Originally from Somalia, Samia and her family moved to Saudi Arabia for a job opportunity for her father. Then, in 1991 her parents decided to immigrate to Canada, leaving behind difficult memories of the Gulf War and the civil war in Somalia.
"My parents are my greatest role models and [they] sacrificed a lot to ensure that I had a nurturing upbringing and comprehensive education," says Samia. "They led by example and demonstrated hardworking values."
Then, the Elmis made another move, settling in Toronto, where Samia graduated with a bachelor of science in nursing from Ryerson University.
As a registered nurse at Sunnybrook, Samia began her career working on various inpatient units, but it was at the Surgical Oncology Unit where she honed her knowledge and skills and developed a passion for oncology, the area of medicine that specializes in the diagnosis and treatment of cancer.
In 2015, after completing her master's degree in nursing at Ryerson University, Samia was ready to embark on a new challenge. She became an advanced practice nurse (APN) at Sunnybrook's Odette Cancer Centre, where she is currently the lead for a new project called Live Voice Answer.
Whether it's a simple question or a distress call, the Live Voice Answer system gives patients phoning the nursing site lines the option to press 0 and speak directly to a registered nurse or to clerical staff.
"Being able to connect directly, rather than having to leave a voicemail message in a black hole, alleviates added stress and anxious feelings for patients," notes Samia.
With patient satisfaction soaring, the Odette Cancer Centre continues to expand Live Voice Answer to give more patients access to a live voice.
"This initiative has allowed me to meet patients' needs in ways I've never thought possible," says Samia. "Despite moving around a lot in my life both personally and professionally, here at Sunnybrook, I think I've finally found my home."
– Sally Fur
Photography by Kevin Van Paassen
---
The Project Manager and a dad
Asgar Rishu
Asgar Rishu admits that a sense of humour helps during times of transition. In February 2013, when his family moved to Toronto from Saudi Arabia, it was bitterly cold and a huge adjustment for his two young sons.
"The boys had never worn jackets and found them uncomfortable. They threw their jackets in the street," Asgar says, laughing as he thinks back.
Flash forward to 2018. His sons are well settled in school with lots of friends. Both Asgar and his wife, Gousia, were qualified physicians in their home country of India. Gousia is now completing her internal medicine residency at the University of Toronto.
Meanwhile, Asgar is the project manager for BALANCE, a major international clinical trial at Sunnybrook looking at whether seven days of antibiotic therapy is as good as 14 days among critically ill patients with bloodstream infections.
"I developed an intense interest in research and consider myself extremely fortunate to work with Drs. Nick Daneman and Rob Fowler, the two clinician-scientists leading the trial," says Asgar, who now has 30 publications to his credit.
When he's not engaged with families at Sunnybrook and organizing all aspects of BALANCE, Asgar handles life on the home front just as well. He happily shares details about an upcoming trip to a large indoor waterpark he has been planning for the family. And any day now, Asgar will find out the date his family will obtain Canadian citizenship.
Obviously, Asgar has found a good balance, not just at work but also in his personal life.
– Marie Sanderson
Photography by Kevin Van Paassen
---
The Social Worker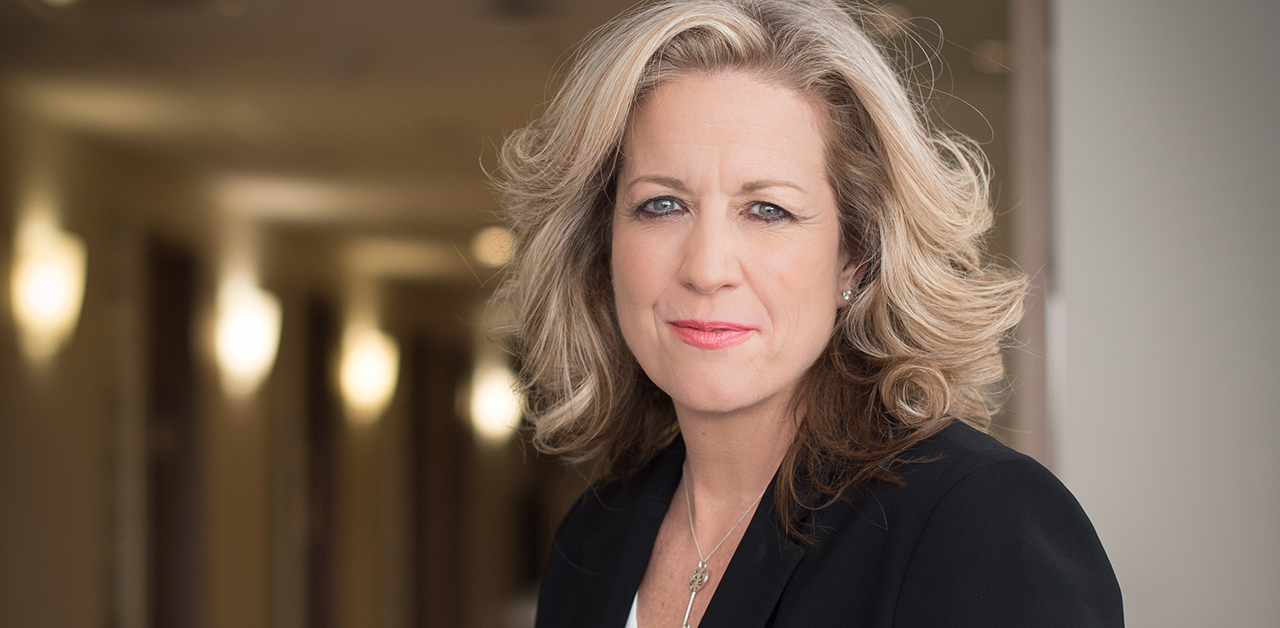 Wendy Kingsburgh
A go-getter by nature, social worker Wendy Kingsburgh jumped on the opportunity to participate in a fellowship program offered at Sunnybrook – the six-month Practice-Based Research and Innovation Fellowship, which provides front-line clinicians dedicated time to focus on a quality improvement project.
"This program has helped me connect my passion for advocacy and end-of-life care with research to change how we do things," Wendy says. "I have a new-found desire to make change on a system level, so many people can be helped."
Wendy's commitment stemmed from a very personal experience. In 2010, her father, Murray Kingsburgh, developed a cancerous tumour in his throat, which spread and didn't respond to treatment.
"Unfortunately, we didn't have an advanced-care planning conversation about his end-of-life wishes before he passed away. Had we done that, we might have spent quality time at the cottage earlier that summer," she explains. "It's not always living longer that matters. It's about how a person wants to make the most of the time they have."
Her work focused on standardizing this type of conversation with patients by providing interprofessional teams with the steps needed to have a meaningful, documented talk at the bedside. "These conversations need to happen ahead of time and providers need to know how to open the door," she points out. "When we understand a person's values and wishes, it provides a lot of peace for caregivers and the patient."
Wendy's project – "Improving the Advance Care Planning Process for General Internal Medicine Patients and Families" – was designated recently by the non-profit Accreditation Canada as a Leading Practice, meaning it is noted for being particularly innovative and effective.
To further her work on this issue, she is currently enrolled at the University of Toronto Centre for Quality Improvement and Patient Safety (C-QuIPS) for a certificate course in quality improvement.
"Doing this research has had a huge impact on my life and work," says Wendy. "I want to continue to make an impact on others, too."
– Laura Bristow
Photography by Kevin Van Paassen